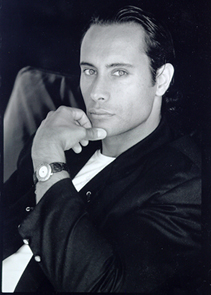 The multi-award winning film reflects Jesús' desire to produce films that are entertaining, thought-provoking, socially relevant, and inspiring.

Having starred in a number of popular television series in his home country of Spain and in Latin America, Jesus recently relocated to the United States and created Zokalo Entertainment.

Zokalo's goal is multi-fold. It aims to produce original and fresh films that will intrigue all audiences, satisfy the filmatic needs of viewers who want quality entertainment, reach all viewers eager to see a wide range of characters, and tell new stories in profoundly unique ways.

Being Latin -based, Zokalo is also in a prime position to address the film needs of the growing Latino population in America and in Latin America, which has a potential cinema audience of 390 million Spanish-speaking people.

Rather than relying on the old vanguard of writers and producers who churn out nearly identical storylines year after year, Jesús has put together a team that will seek out new acting talent, creative and yet undiscovered writers, and directors with promise.

"My goal is to produce highly entertaining and powerful films with some of the most talented writers, directors and actors in this world, who may still remain unknown to mainstream audiences," stated Jesús.

Where Hollywood's doors are closed, Zokalo's are open.